Lancia Gamma Consortium
---
Welcome
---
Welcome to the Gamma Consortium website - an information service for owners and enthusiasts alike of these rare beasts.
---


The Gamma Consortium will be at the Classic Car Restoration Show 2018

Spring's Best Classic Car Show

23 - 25 March 2018, NEC, Birmingham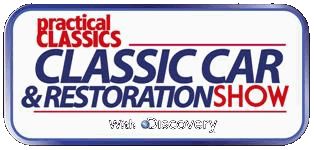 This site was last updated on January 06 , 2018
Go to the

Next Page
Disclaimer: The Gamma Consortium Website and the Lancia Gamma Forum are available free and are non-profit websites run by volunteers for the benefit of owners and enthusiasts of the various models of the Lancia Gamma. Whilst we endeavour to ensure that the information on this website is correct, we do not warrant its completeness or accuracy. Information is provided in good faith and no liability can be accepted by the Gamma Consortium or any individual for any situation arising from the use of this information.
---